The 1st and ONLY Autoresponder That Combines The POWER of Email, Text, and Facebook Messenger Marketing Under ONE Central Dashboard!
Sendiio is the 1st and ONLY autoresponder that combines the power of email marketing, Text Message Marketing and Facebook Messenger Marketing ALL under ONE, CENTRAL Dashboard – at a ONE-TIME price!
Your customers can now tap into the 3 MOST profitable marketing channels in ONE PLACE! They no longer have to wonder if email is best, text is best or facebook messenger is best.
The fact is: THEY ALL WORK and are ALL EXTREMELY Profitable! And they can now tap into ALL of them and maximize their profits!
This new autoresponder:
allows you to import unlimited lists
lets you create unlimited email marketing campaigns
lets you create unlimited Text message marketing campaigns
lets you create unlimited Facebook Messenger campaigns
let you create unlimited optin forms
lets you create unlimited follow-up sequences
lets you create unlimited one-off mailing campaigns
and much much more..
Date Of Launch: 21 – February – 2019
Niche: Email Marketing
FE Price: $87
EarlyBird  Price: $42 – $47 – $62 – $67
Coupons: "get5off"  "get7off"
25th-closing time  
Bonus: YES
Guarantee: – 30 days Money Back
Sendiio Allows You To Make Money From EVERY Single Platform That Your Target Customers Are On!
Easily skyrocket your profit through the power of Email marketing
We all know how powerful and profitable email marketing is. You can easily import your list and start sending out your promotional emails within the next 10 minutes! PLUS, you can use our simple form builder to start collecting NEW leads and put them through your follow up sequence OR start sending out one-time broadcasts.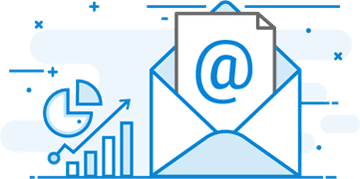 Do I really need to explain the power of sending out text message campaigns that land RIGHT into the MOST addicting device that your target audience has on them? No, of course not. It's a given. Being able to land right into your target audiences text message inbox is one of the MOST powerful marketing strategies known to marketers. Your Subscribers can't resist it. And with Sendiio, you can easily import phone numbers and start sending campaigns right away. Plus, you can ALSO use the form builder to capture even more phone number subscribers.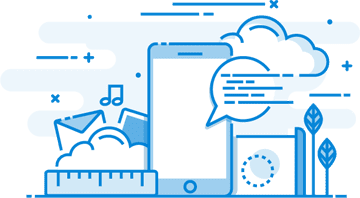 FB Messenger Marketing is ALL the rage right now. Not only is the Messenger app the fastest growing and the MOST used messaging platform online right now, we, as marketers, now have the power to combine that with automated chatbots. It's the ultimate combination for profit automation. Sendiio allows you to build a MASSIVE list of FB messenger subscribers that you can start messaging and profiting from right away.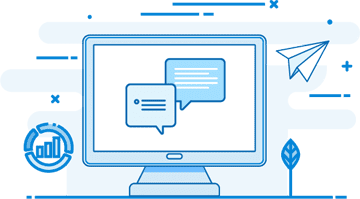 Import Unlimited Email Contacts WITHOUT Having to go through a verification process
Unlike most autoresponders, you'll likely lose 30-40% of your email list when trying to import to them because they'll make ALL your contacts have to CONFIRM to be on your list ONCE AGAIN – even if they'd been your subscriber for years.
Import Unlimited Phone numbers within SECONDS
Just like your email list, you can immediately import your phone numbers list and start sending text message campaigns right away. You'll be able to quickly copy and paste your entire phone numbers list right into Sendiio within SECONDS of logging in.
Easily Connect UNLIMITED Fan Pages in A Matter of Seconds
Literally, within seconds you can have ALL your fan pages added to Sendiio. All you have to do is follow our 3-step process and you can start creating campaigns immediately.
It allows you to easily profit from from email marketing, text message marketing AND FB messenger!
And you can do it in 3 simple steps:
1. Import your lists and create your campaign
2. Send (or schedule) your campaign
3. Sit back and enjoy your profits
And right now, you can gain access to
Sendiio for ZERO monthly fees.
$1335 BONUS [Estimated Value]
You can request this bonus by purchasing any software from us or you can visit our SHOP to buy one product for more bonuses. Also there is a Free Bonus even if you don't buy anything. Visit PREMIUM BONUS page NOW !